Hardwood Floors in Chicago, Illinois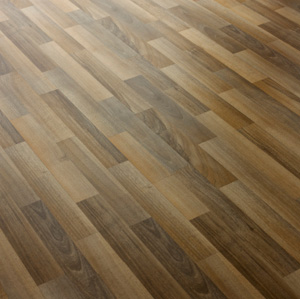 Chicago hardwood floors are one of the most popular forms of floor coverings. Hardwood flooring installation doesn't require the use of mortar, stretching tools, or grout like tile flooring does. When you want seamlessly installed hardwood floors with a better finish, you should contact the experienced hardwood flooring installers of Chicago Hardwood Floors, Inc.
Installing hardwood flooring in your home or business is an art form. It requires proper training, knowledge and artistic abilities. When you use the services of our experienced hardwood floor contractors, you will receive professional results every time. We specialize in beautiful, efficient, and proper installation of wood flooring.
Preparing for Hardwood Floor Installation
Before we start the installation process, we can relocate all of the furniture as well as other objects in the area where the work will be done. This ensures that nothing gets broken or damaged during the process.
Subfloors will also need proper preparation before they can support the hardwood flooring. In certain cases, your subflooring may even need to be replaced to ensure proper installation. We will make sure that your subfloors are as clean and level as possible.
Hardwood flooring is a great addition to any home since it not only raises the value of your home, but it also provides a low-maintenance, durable and aesthetically pleasing flooring option that you can enjoy for years to come.
Our Chicago Hardwood Flooring Services
Hardwood Floors
Hardwood Floor Installation
Hardwood Flooring
Installing Hardwood Floors

Hardwood Floor
Hardwood Flooring Prices
Wood Floor Installation
Wood Flooring

Hardwood Floor Refinishing
Hardwood Flooring Installation
Floor Refinishing
Bamboo Flooring
Why Chicago Should Hire Us For Hardwood Floors
The popularity of hardwood floors and its durability means that homes which have hardwood floors can get a higher value on the real estate market than those that have carpeting. Installing hardwood flooring in your home or office will increase your home's value later when you are ready to sell. Our Chicago flooring company will provide efficient, professional wood floor installation that is customized to fit your specific needs.
Recent Articles About Hardwood Floors
If you are looking for hardwood floors in Chicago, then please call (773) 245-3334 or complete our online request form.