Treating Your Hardwood Flooring Like A True Investment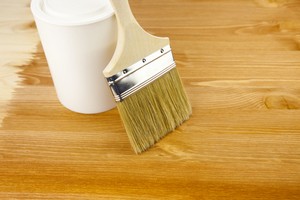 They say that your home is your biggest investment, and it is certainly the most important one. One of the best ways that you can take care of it is by investing back into it. Local Chicago homeowners know that one of the smartest ways to do this is by having hardwood floors installed.
Of course, once that is done, that means providing ongoing care for your flooring, in order to keep them in tiptop condition. Along the way, hardwood floor refinishing is ideal for peak performance and optimal longevity. However, in between even refinishing jobs, there is a certain level of care that you should implement, in order to keep them in the best possible shape.
Things You Need to Know
Let's face the fact that the only really well kept wood floors are those that are never used. But, the reality is that, in the average household, your floors will get used. In fact, they likely take their fair share of wear and tear, whatever life can dish out. Here are some tips for better care that will help you be able to put off getting refinishing or repairs, at least anytime soon.
Make it a point to protect your wood flooring from the rain, or water in general, if possible. It is true that trees need water to grow or we would not even be able to have wood. However, once cut and made into flooring with a finish on top, water can actually end up destroying your wood flooring. Water can get past the sealant leading to staining of the floor beneath. In fact, in places like wood decks, wood can lead to rot and destroy your wood completely.
Avoid contact with hair spray, or even furniture polish. Either of these can lead to cloudy spots on the finish of your floor. If either of these makes its way on to your floor, make it a point to quickly wipe them up with a slightly damp washrag. If this does not seem to help improve the look and do away with the problem, let a wood flooring expert take care of it for you.
One of the smartest ways to protect your wood floor is by covering it up, just not completely. Discover your high traffic areas and give them a fighting chance by using throw rugs. This size enables the wood floor to still be visible around the edges, but reduces the likelihood of these prime areas becoming worn and rundown looking.
Think about keeping it protected, at all times. This means everything from furniture pads to getting your pets nails trimmed regularly. The less damage your flooring incurs, the less maintenance you have to worry about. Yet, the best condition that your hardwood floors will be in.
Aside from that, just be diligent about ongoing care, such as daily sweeping and weekly vacuuming, with the proper attachment. Use the right type of wood floor cleaner each month and schedule refinishing as needed, every few years depending on wear and tear.
Find a Reputable Expert
Ask around and just about any local will tell you that the name to trust in for hardwood floor installation and refinishing is Chicago Hardwood Floors Inc. We take this line of work seriously and that is evident from the results that we are able to get for our customers – every single time. You can rest assured that every member of our team possess the required training, skills and licensing in order to provide the finest in quality results.
Having hardwood floors for your home is a great way to maximize the overall property value. However, this is only true if you also take good care of your floors, along the way. Don't take chances when it comes to the level of quality service that you get for your wood flooring.
If you are looking for hardwood floors in Chicago, then please call (773) 245-3334 or complete our online request form.
More Tips on Hardwood (hardwood floor installation, hardwood flooring, hardwood floors)