Top 4 Benefits of Hardwood Flooring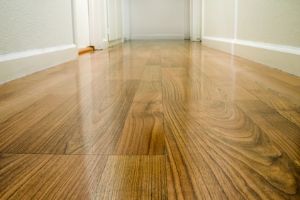 As a Chicago homeowner, it is true that you have a lot of responsibilities, including choices to make about details of your home. One of these decisions is about the type of flooring you will have installed. As you are probably aware, one of the ever popular options that you have is hardwood, and for lots of great reasons.
It is true that hardwood can cost more upfront, for the initial materials and installation. However, ask any homeowner who has already opted for wood flooring, and they will tell you that they made the right choice. Now, let's make sure that you are able to do the same.
Making Flooring Great Again
If you are still on the proverbial fence about flooring, here are some of the benefits that you should be aware of, when it comes to hardwoods. Obviously, nothing can beat the look of real hardwood floors. Although a number of faux wood laminates come close, there will never be better than the real deal.
Sure, it costs more upfront. It also brings a better return on investment. Quality wood floors that are installed masterfully will increase the property value of your home. That makes this a wise investment and not a frivolous expense.
Wood comes in a wide variety or types and styles. Add to that the fact that you can use different stains and finishes to complete the look,and the possibilities are endless. This enables you to have a unique and one of a kind wood floor.
Wood does not trap airborne contaminants, like carpeting does. This is perfect for anyone with respiratory-related health issues, but is beneficial for everyone.
Expert Service That Can't be Beat
For the best in hardwood flooring, the company to trust in is Chicago Hardwood Floors Inc. We don't just sell you a product and install it for you. We help you better understand the options that you have and ensure that you make a choice you will love, for years to come.
If you are looking for hardwood or laminate flooring installers in Chicago, then please call (773) 245-3334 or complete our online request form.
More Tips on Hardwood (hardwood floor refinishing, hardwood flooring, hardwood refinishing)